SPECIAL OFFER:
VidSkippy + VidSkippy Unlimited

YouTube Inspired SaaS:
In-Stream Ad Technology... No Website Required.
Watch Me

Turn Somebody Else's Video into My Own

'In-Stream'

Clickable Video Ad…

Just Like YouTube does
Put Your Live 'Clickable' Links Inside Other Peoples Videos
Monetize Anyones Video in Seconds just like Youtube does… Watch
Real Solution. . .
Wanna See a Real Solution?
Things come and things go all the time… but the real trick is to look at what the big fish are doing.
Companies like YouTube spend millions on research, testing, tweaking & perfecting. With In-Stream video ads being at the forefront in recent years.
Yep… In-stream video ads have become so successful that even Facebook have now jumped on the wagon… and we took note.
We Know it Works...

I'm Sure You Do To
But… do you want to pay YouTube hundreds of dollars every week to advertise your products and offers? No, I though not… and neither did we, which is why we developed V I D S K I P P Y
V I D S K I P P Y Like YouTube Ads...

Only Without The Cost!
Welcome to…
Vidskippy is a ground breaking cloud based software that puts the very same technology YouTube use to generate millions at your fingertips.
And just like YouTube you can use other people's videos to captivate any niche, any audience you like in minutes…
Plus: you can also embed your own clickable link right inside that video.
Clickable Links Inside Your Videos
Compatible with...
Anyone Can Do This In Minutes
It's So Simple…
LOOK
Case study... Promoting a product as an affiliate without a list using V I D S K I P P Y and Social Media.
Click Play to watch the video.
That video ad could be yours… If your a struggling affiliate, just getting started, looking for quick and effective ways to sell more and make more V I D S K I P P Y is the ultimate solution... Imagine the possibilities
Who Is This For?
With V I D S K I P P Y you can…
Enter and dominate any niche in minutes…

Simply find a video on YouTube or Vimeo relating to the niche you want to focus on

– Insert your video ad

– Embed your affiliate link in the video

– Share it on social media

– Generate Income (from within the video)…
Captivate and engage new and existing audiences and markets in minutes

– Drive leads, drive sales

– Convey any message you want to any visitor in any niche.

– Leverage video content that you don't even own to your advantage

– Use it to get more subscribers and/or traffic to your site!

– Or simply use it to make more and more passive income.
Affiliate Marketing, CPA, Niche…
Your Own Products,
Online, Offline…
Whatever you do online V I D S K I P P Y will help you Achieve More & Make More!
Vidskippy is the only tool that can do all this. A dynamic, powerful web-based SAAS (software as a service) app that enables you to capitalise on other peoples videos in minutes… it enables you to engage and sell all from within a video just like you can with YouTube Ads.
Mimic what YouTube Ads do…
Today
In fact until now, using YouTube Ads was the only way of achieving this… and you probably already know that doing so isn't cheap… nope, running YouTube ads is expensive and of course you'll need to adhere to their terms of service

With Vidskippy you won't have to worry about any of that… there are zero ad costs, no hoops to jump through. Simply get it and use it… Today.
V I D S K I P P Y Will Change the Way You Market Online Forever
Vidskippy Eliminates Expense and Hassle... Normally Associated with Online Income Generation
Are You Ready to put it to the test?
How to…
Log-in to our state of the art cloud based software…

You'll receive your own login credentials instantly… so no waiting around & nothing to download. Just login and you'll have your first project up and running in minutes.
Unique Intuitive User Interface
You'll find that using Vidskippy is so simple you won't even need the tutorials… but rest assured they are there if you need them.

You'll also find descriptive tool tips next to each and every element
Your First Campaign
Set up your first campaign in minutes in any niche you like (remember you can use other people's YouTube and Vimeo videos).

Add your In-Stream ad & Live link CTA (Call to action).

Yep… those links in your VidSkippy videos are live and clickable… send whoever you like wherever you like.

But don't worry… live links remain dynamic, so you can edit or switch those links at any point in seconds.
Deploy & Profit
Vidskippy enables you to deploy your campaigns in 3 very simple ways… use one, two or all three methods.

Share via social media with 1 click. Just 1 click per social media platform lets you leverage the power of social media channels including Facebook, G+, Twitter & Pinterest.

Have you seen this?
Look… You Share – Vidskippy drops a thumbnail into your chosen social media channel – when someone clicks that image…

BOOM, Vidskippy videos open up full screen ready to make you money with your clickable link embedded.
Share . Click . Watch . Click .

Profit
You can also share the raw link anywhere… drop it in an Autoresponder and mail it to your list (if you have one) – Look
Raw link via Email - Demo
VidSkippy & WordPress - Demo
Vidskippy's easy user interface requires no technical experience, special skills or learning curve. Which means you can get started in minutes from now… (even if you are a complete 'Newbie')

Put your affiliate links in front of any target audience you like in minutes Vidskippy also enables you promote affiliate offers from JVZoo on Facebook without any link issues.
There is Nothing Else on the Market that Mimics YouTube's Biggest Selling Machine
We all know that in-stream video ads work… they work just like a TV commercial I.e.

If you want to watch that video… you're going to have to watch that In-Steam ad… and when you watch that In-Stream ad your going to see that clickable link right inside that video.
These two facts makes In-Stream video ads... 'The' Most Effective Way of Marketing Online Today…

YouTube know this… and make millions charging marketers like you and me to run those lucrative video ads.
Remind Me:
Where can I use?
If it uses HTML you can use Vidskippy code… Drop your In-stream video ads onto your websites, CMS, wordpress. Vidskippy embed code is generated with 1 click.

Share via social media (it takes seconds). Mail / share your Vidskippy link…

Getting your message and link in front of hundreds, even thousands of potential customers in minutes is now a reality.
Social Media
How quick can you get your message and your link in front of prospects? The Answer is: How many seconds do you have?

Once your campaign is ready you can share it across 4 high traffic social media platforms with 1 click (*1 click per platform)… share in groups, pages, timelines, as a message.

As soon as anyone clicks Vidskippy takes control and opens a full screen dynamic video containing your In-stream ad and your Live In-Stream 'Clickable' CTA
Dynamic 'Real Time' Editing
One of the cool things about Vidskippy In-Stream ads is the simple fact that they can provide a passive income… but what happens if something changes?

Well things do change from time to time, links offers, they come and go. But with Vidskippy you can edit each of your campaigns in seconds without messing up what could be a highly effective In-Steam video…. Log-in – Edit & Save… Done!


I could go on and on and on… But here's the reality:

If you want YouTube style technology that enables you to use other people's videos to get your massage and your links in front any audience, any niche or any prospect you like… Vidskippy is the solution!
YOU Want More?
VidSkippy Unlimited Edition!
Unlimited Projects | Additional Features | Testimonial Feature
Every Option Included… No Usage Restrictions… Watch this short video
Add Testimonials…
LOOK
Social Proof Sells... Add them to your VidSkippy Campaigns
Click Play to watch the video.
The link you share doesn't have to say Vidskippy.

With our unlimited package you can choose to instantly shorten and cloak each of your campaigns.

Please note: Link shorter has now been added to the FE product.
Integrated Link Shortening
Its built into V I D S K I P P Y Unlimited…
MORE
You Want More Don't You… How About U N L I M I T E D?
2 - 3 Minutes per Campaign

Using VidSkippy is easy right? So easy that you and everyone else that uses it will be able to roll out campaigns in minutes (literally)…

In fact everyone who has tested VidSkippy so far has stated that it takes less than 3 minutes to do.

2 – 3 minutes to roll out a campaign. No websites needed. No learning curve. No hosting & No Cost.

If you can produce profit pulling affiliate campaigns that fast and without restrictions how many will you produce?
How Much is Enough?

Only you can answer that… perhaps you have all you need, or maybe you don't…

Maybe when you see how easy VidSkippy is to use and how effective it is when you: you drop one into a niche orientated Facebook group for example… Maybe you'll want to do more and more… and more.

We're aware of this based on what beta testers are already doing with it… which is why we are lifting all usage restrictions with this very special Unlimited offer.
SPECIAL OFFER
VidSkippy + VidSkippy Unlimited
I'm sure you can see that these extra features we're including really complement the product and take it to another level. The unlimited use alone is worth far more than we are charging today...

This is a one-time opportunity (available during this special launch event).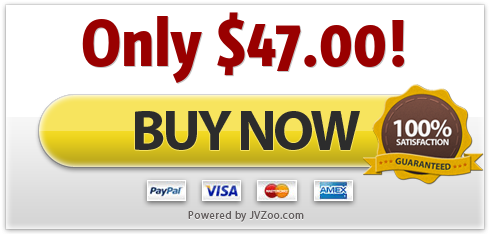 Take advantage of our 'Special Offer'... Right NOW
100% Money Back Guarantee

And of course…V I D S K I P P Y is 100% guaranteed, if you try our software, use it and don't think it's one of the coolest apps you've ever seen. Just ask us for your money back . . . and we'll refund your payment.